Busajo Onlus from 2009 to 2012 handled the fundraising, financing and management of the Smiling Children Town center, a project aimed at street children in Soddo, Ethiopia.
At that time, the local Catholic Mission built a large center on the hills of the city to accommodate 200 street children.
The association completed the construction of the Center and launched the educational rehabilitation and reintegration project for street children.
In recent years our country manager, with the precious collaboration of Busajo – former street child -, approached and involved about 500 children in the project, reintegrating most of them into their families of origin.
Since January 2013 the center returned to the direct management of the Catholic Vicariate of Soddo, and continues its work of assistance and recovery of street children.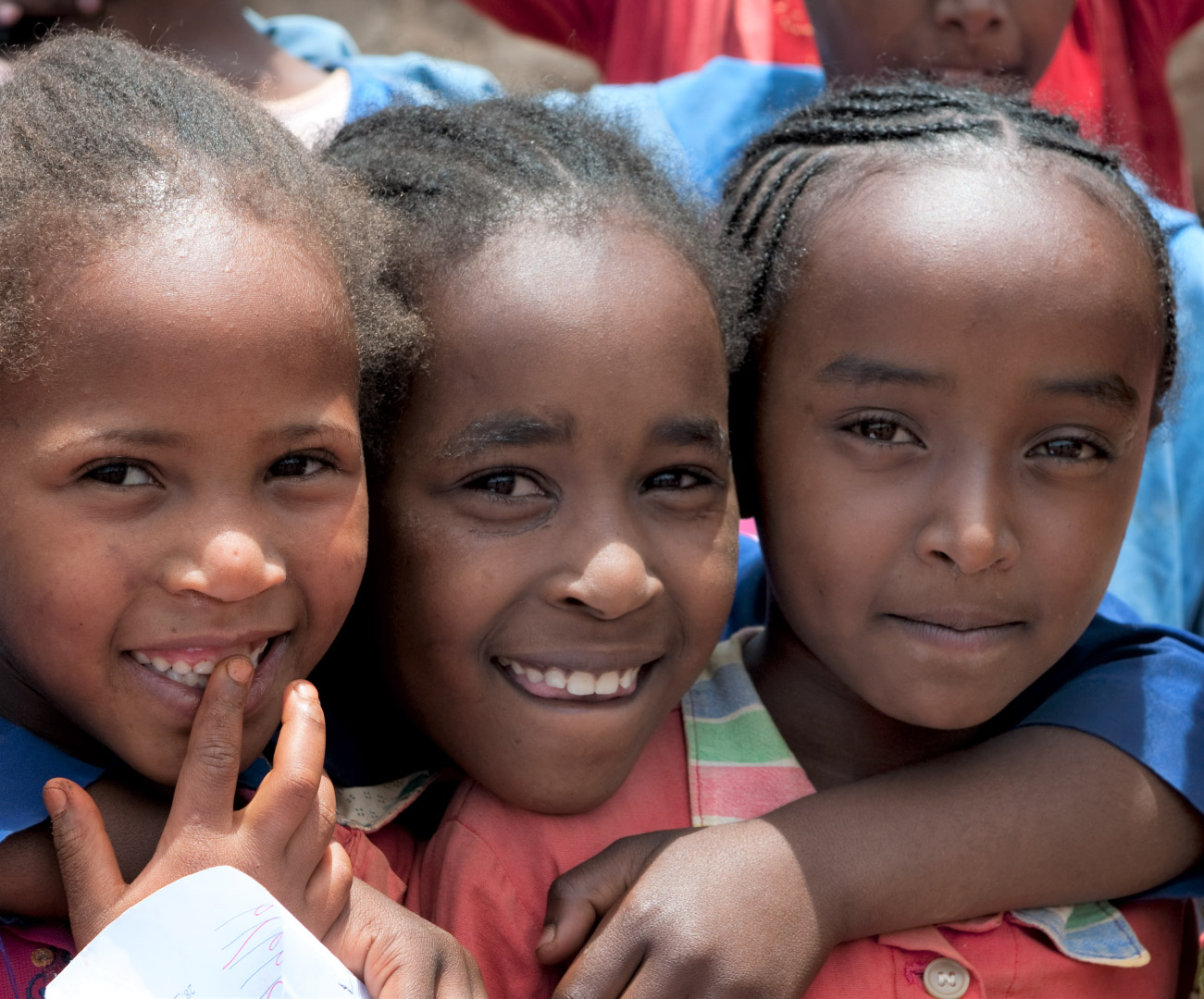 Since 2011, we have started the collaboration with Abba Pascal Girls School, a wonderful all-female reality.
The structure, which accompanies the children from the kindergarden to the equivalent of our maturity, was realized thanks to the passion and competence of Antonio Striuli, a Venetian teacher who, retired, transferred in Soddo with his wife Lina and who is Conducting extraordinary social projects.
Over 900 girls and girls of very poor families attend the school and its sports facilities and the library.
Our association contributed to the project by supporting the expenses for the staff, school teachers and by participating in the completion of sports facilities.
We also printed and dispatched several volumes to Konto.
ZAIMENE KINDERGARDEN IN SHANTO
The village of Zaimene is located 3 km from the center of Shanto (30 km from Soddo), an area particularly prone to drought, densely populated by extremely poor families, mostly belonging to the Fuga clan. The Fugas are a tribe of untouchables, shunned by everybody. They are blamed for witchcraft, they do jobs considered to be of low value, and live in particularly poor homes. As a matter of fact, they are an industrious community of artisans, working iron and clay and tanning skins.
Due to social and ethnic discrimination, the children of the village become shepherds for the cows and sheep of the richest people and end up not attending school; in general, in a family of six children, two of them die before reaching the age of 5. Parental illiteracy is the major cause of their extreme poverty, disease and their social exclusion.
It was estimated that around 200 children would enroll in a new school, so our project was based on the construction of a new building, inaugurated in February 2013, which includes the kindergarten and the first cycle of elementary school – from first to fourth grade.