ACTIVATE A RECURRING DONATION
EVERY LITTLE GESTURE IS A VALUABLE ACTION TO SUCCEED IN RECOVERING AND REINSERTING IN SCHOOL, FAMILY AND SOCIETY THE STREET CHILDREN OF SODDO – ETHIOPIA.
ACTIVATE A RECURRING DONATION
EVERY LITTLE GESTURE IS A VALUABLE ACTION TO SUCCEED IN RECOVERING AND REINSERTING IN SCHOOL, FAMILY AND SOCIETY THE STREET CHILDREN OF SODDO – ETHIOPIA.
Busajo NGO ETS, founded in 2009, is a non-religious organization and does not have a political faction, it is independent, and has its own deontological and ethical code governing all activities and initiatives.
It concentrates its interventions in non-welfare projects, which tend to make the recipients permanently autonomous and self-sufficient.
It pays particular attention to the younger generations, directing resources towards education and vocational training in favor of street children in the city of Soddo in Ethiopia.
Busajo NGO concentrates its interventions in Ethiopia in the Wolayta region, which has about 5.83 million inhabitants. According to the human development index (ISU), Ethiopia is one of the poorest countries in the world, it ias in 173rd place out of 189 countries and life expectancy stops at the threshold of 63 years.
Our projects are developed in Soddo – which has about 200,000 inhabitants and is located 330 km south of Addis Ababa – and in the surrounding rural areas. The population lives on sheep farming, agriculture and commerce, however in recent years the Ethiopian government has invested in new infrastructure: roads, airports, government offices and schools built in almost the entire region.
The rapid phenomenon of urbanization, building expansion and demographic growth has caused a sudden raise in the number of street children, who flee from rural villages to the city in search of better living conditions and increase petty crime and child prostitution. Today there are about 3,000 street children in the city of Soddo alone.
The development and expansion of the city of Soddo has greatly increased the number of street children – girls and boys – and the phenomena of petty crime, exploitation, school dropout and child prostitution are assuming increasingly alarming dimensions.
Busajo Campus is a project aimed at these minors, but it also reserves space for the recovery and professional training of older girls and boys, who are not included in the few existing programs addressed to the youngest in the country.
Our intervention was welcomed with enthusiasm by the local authorities, who guaranteed their support and assigned us a land of about 35,000 square meters on which we built Busajo Campus, where about 80 boys and girls reside on rotation.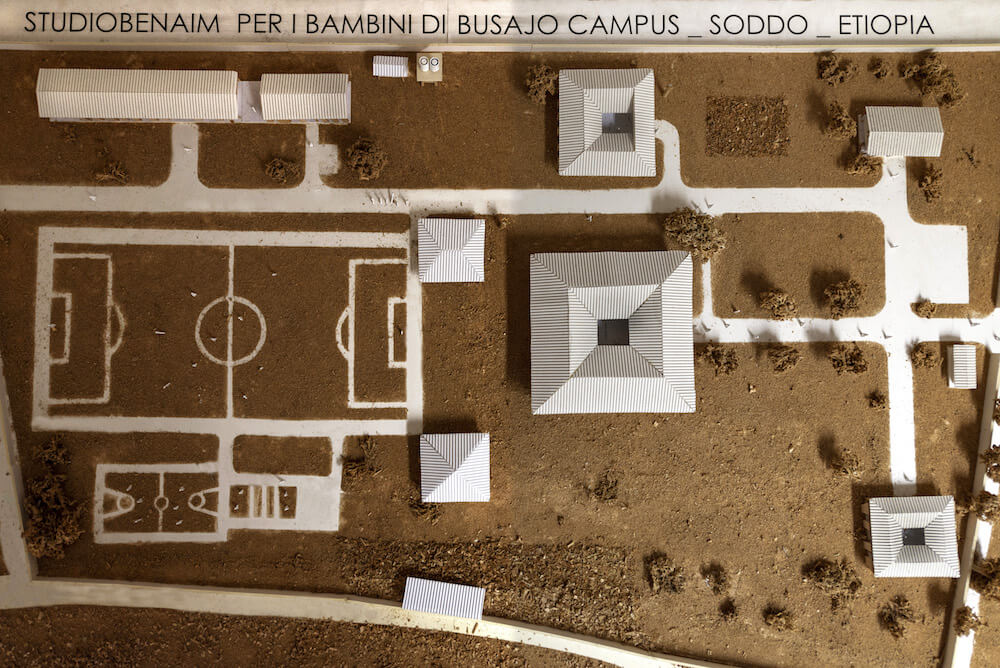 BUSAJO NGO ETS
Ifigest Bank C / c 1-023584-4
Iban IT75F0318502800000010235844
Support bank for international payments: Istituto Centrale delle Banche Popolari Italiane.
Swift: CIPBITMM
IMPORTANT: if you wish to receive the receipt valid for tax deduction for your donation, please send an email to associazione@busajo.org with your data: name, surname, address of residence, tax code. Thank you for your support.
Activate the RECURRING DONATION in favor of Busajo NGO to support the project of recovery and reintegration into the family of street children of Soddo, Ethiopia.
With a small gesture you can do an extraordinary action!
Make a donation directly from your bank account to:
BUSAJO NGO ETS – Ifigest Bank – Account: 1-023584-4 – Iban IT75F0318502800000010235844 – Florence Agency 1 – Piazza Santa Maria Soprarno, 1 – 50125 Florence (FI) – Swift: IFIGIT31
donation from united states
U.S.-based donors can make tax-deductible contributions to the "Busajo NGO USA" at the King Baudouin Foundation United States (KBFUS). Because KBFUS is a public charity, within the meaning of Sections 501(c)(3) and 509(a)(1) of the IRC, donors may claim the maximum tax benefits allowed by U.S. tax law for their contributions. If you wish to support us, here is how to proceed:
Gifts by check: Address your check to KBFUS, write "Busajo NGO USA" in the memo section of the check, and send it to KBFUS at 551 Fifth Avenue, Suite 2400, New York, NY 10176
Gifts by credit card: www.every.org/busajongo-it
Gifts by wire transfer or to contribute other types of property: Contact KBFUS via email at info@kbfus.orgor phone (212) 713-7660.
BUSAJO NGO ETS
Via delle Caldaie, 14
50125 - Florence
Italy
Tel. +39 055264293
associazione@busajo.org
Mon - Fri 09:00 / 13:00
Fiscal Code: 94168700485
MOREOVER THANKS TO THE MANY BIG AND SMALL DONORS, TO THE MEMBERS AND VOLUNTEERS WHO MAKE OUR PROJECT POSSIBLE WITH THEIR GENEROSITY AND COMMITMENT.