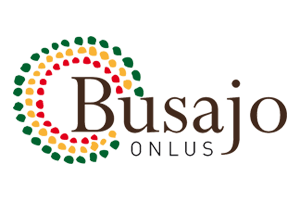 Dear friends,
like last year, Busajo Onlus opens its doors and awaits you on Sunday 15 December from 11.00 am to 7.00 pm in Via delle Caldaie 14 in Florence for our Christmas Market. Many beautiful gift ideas available for you!
You can buy the Busajo Giunti Gift Card at the unmissable 20% discount.
We remind you that:
A book is always a fantastic idea for a Christmas gift, as a vehicle for information and culture, in line with our educational project involving the boys and girls of Soddo.
But you can choose to bring the Gift card itself under the tree, which is not nominal and can be used by the bearer without time limits in all Giunti al Punto bookshops. The gift will be wrapped up in a nice box with information about the association, showing your support to our project. It will be a precious package, for those who receive it and for the street children in Soddo, who will be able to make use of its value through our work.
As a corporate gift, the cards will be appreciated by the various recipients, as they will be able to choose among a wide range of editorial works: from cookbooks to psychology text, from fiction to photo books. Those making the choice for their companies will pass on a message of sensitivity and awareness, and the image of the person and the company will surely benefit.
Spread the word, the doors are open to everybody!
You will also find T-shirts and many other ideas for your Christmas gifts.
If you cannot come, you can still buy the cards via email.
We wait for you to tell you stories and show you images of the progresses of our project, but also to share a coffee, friendship and, as always, gratitude.
Lucia and Martino Montanarini
Busajo Onlus