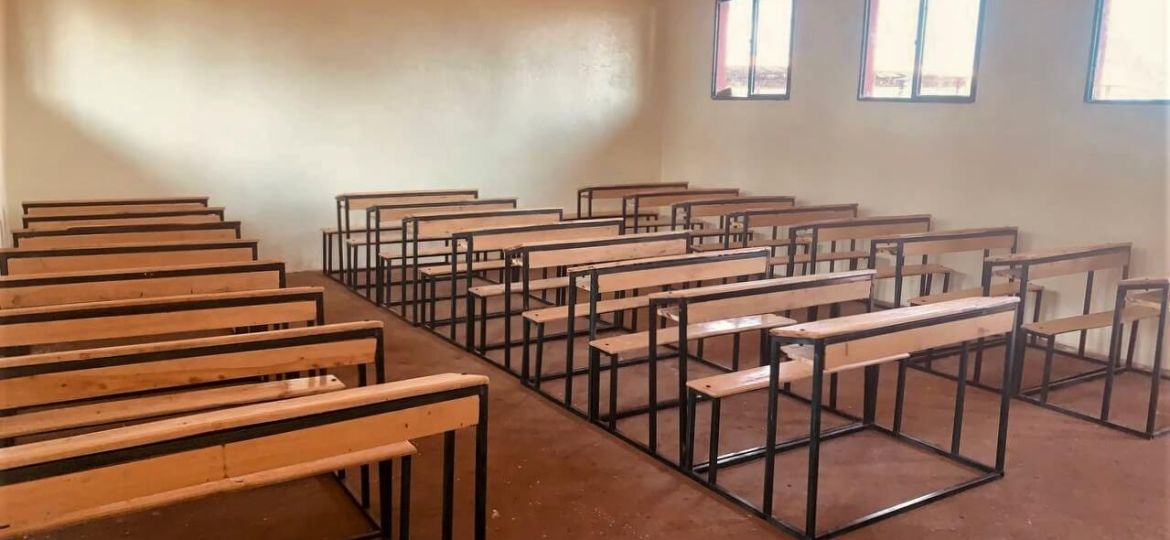 Inauguration of the Bakulo Segno school
The construction site for the school complex in Bakulo Segno, which began in June 2021, is finally finished and the school opened on Monday 18 October. The classrooms, which will accommodate over 1000 children, have been furnished with colorful desks, tables and cabinets built at Busajo Campus. Many children from the villages in the area can finally undertake the schooling process.
The inauguration of the school took place on Monday 1 November in the presence of the local authorities with celebrations, singing, dancing and interventions by the local authorities. Our delegation, made up of our President Lucia Giubbi, the treasurer Martino Montanarini and the architect André Benaim, was present and the ribbon was cut according to tradition.