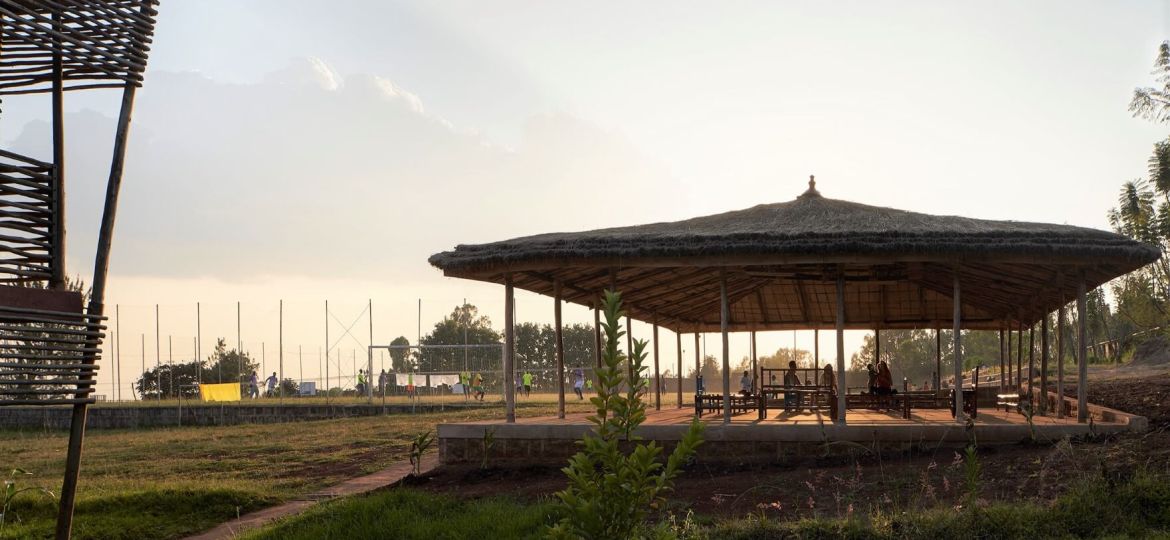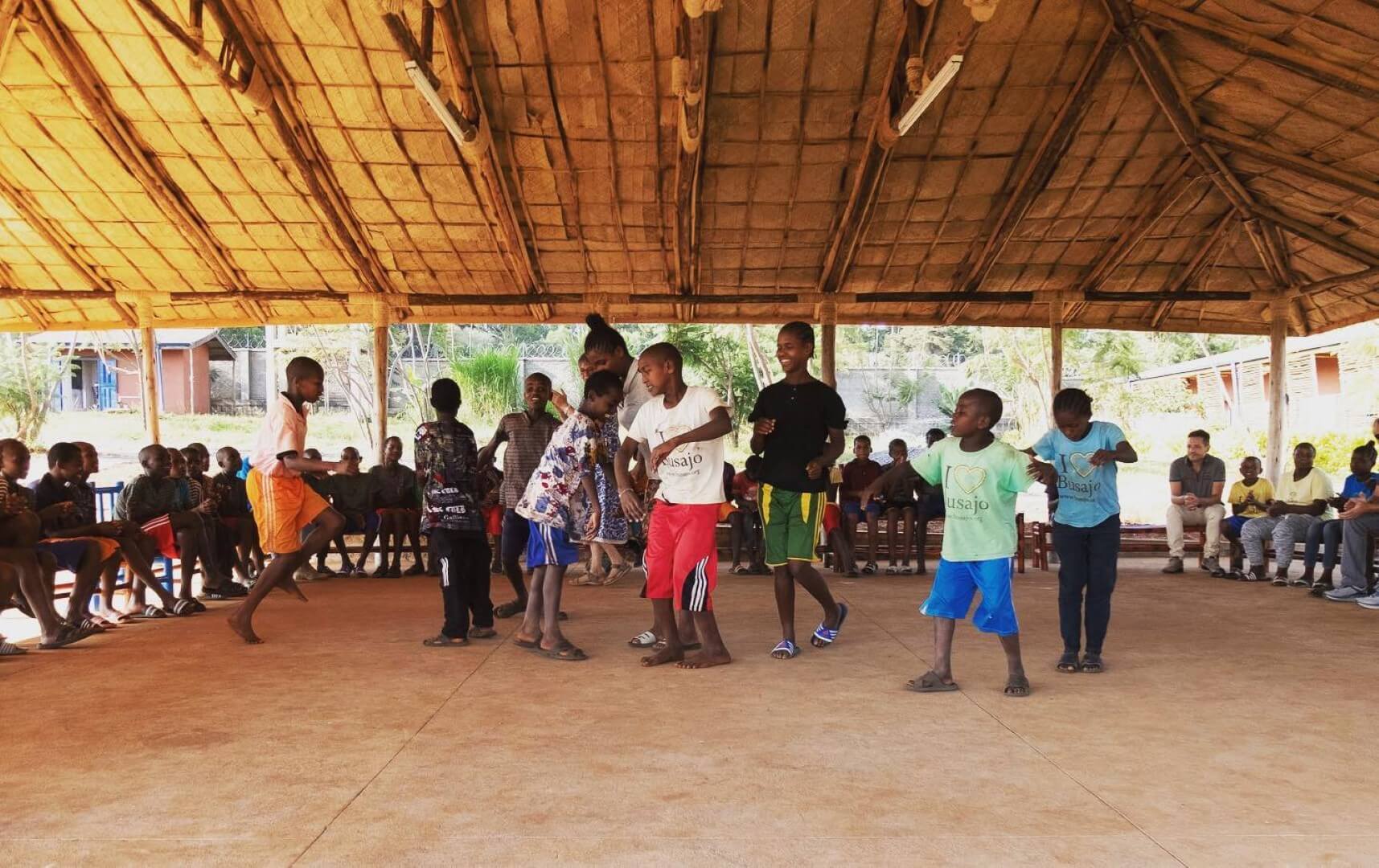 The new Tukul at Busajo Campus.
The construction of the Tukul started in June is finally over
Under the beautiful Tukul many educational and playful activities take place, both with the children of the residential program and with the new groups. Many moments of meeting and dialogue, but also music and dancing.