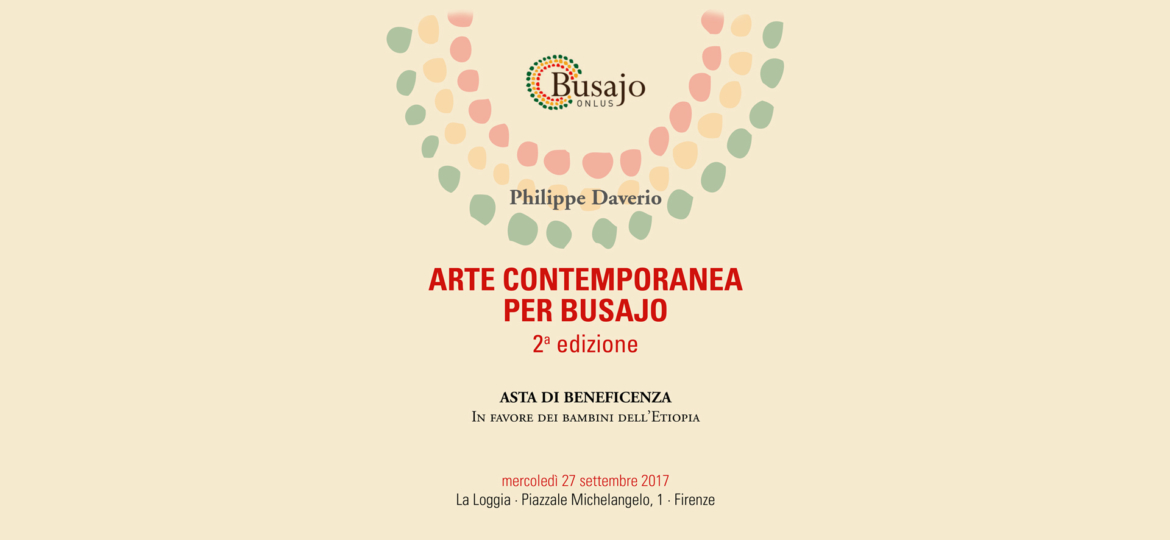 Busajo Onlus invites you to the 2nd edition of CONTEMPORARY ART FOR BUSAJO – Auction in favor of Soddo children, Ethiopia – at La Loggia Restaurant, Piazzale Michelangelo – Florence.
The initiative was realized with the fundamental contribution of Galleria Tornabuoni, Giunti Editore and all the artists who contributed by donating one of their works.
We thank all the volunteers present.
A special thanks to the extraordinary participation of Philippe Daverio as official auctioneer.
Thanks to you that with your presence you will be encouraging a generosity competition.