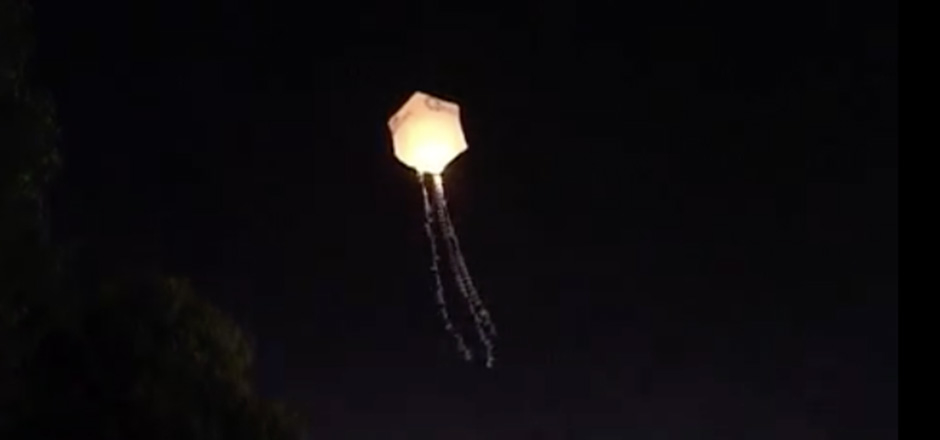 FLYING RIFICOLONE (color paper lanterns)
The river that flows in the middle of a city does not always divide it.
There are cases in which, as in Florence, its river collects the "this side" and the "diladdarno". This is exactly what happened at the Easy Living beach in San Niccolò, on the evening of June 24th. To feel so united, the occasion was offered to us by the feast of St. John, patron saint of the city of Florence.
We witnessed, as usual, the fantastic fireworks display of the "fohi" … but this year there was something more.
From an idea of Giacomo Salizzoni together with Francesco Conforti, former authors of the Christmas video-postcard "We are the world, we are the Oltrarno", in collaboration with the Anonima Artisti in Florence (including, to be clear, those of Biancaneve sull'Arno), another ancient tradition has been reinterpreted by making the September rificolone fly.
In the deafening silence that sanctioned the end of the barrels, dozens and dozens of small balloons were raised elegantly to the sky to bring a clear message of hope to the city.
All this also to focus attention on another great resource of the city: the artists, not only from the past, but also from the present.
Artists who, as Giambaccio said: "..populate the neighborhood, observe it with the sensitivity of those who would like to embellish their living room and create intimacy with the place that leads them to research and highlight the aesthetic value of the space that they live in".
Clinging to this wonderful urban interstice like castaways, they left their messages swaying in the waves of the wind, waiting for them to reach a destination.
With this light, slow and silent gesture they wanted to communicate their aspirations using the sky as a means of propagation and making those who watched it fly with their imagination.
The show that lit up the sky magically ended with the flight of a hot-air balloon dedicated to the children of the Busajo non-profit organization, which aims to offer street children in Soddo, Ethiopia, a better future through education.
In the East for a long time there has been this custom of launching thousands of hot air balloons, as a sign of good wishes and hope, so that light can illuminate the path of life. We too, from Florence, wanted to launch ours.